As a Lumbee, Brittany Hunt is part of Duke's Native American community.
[ad_1]
When Dr. Brittany Hunt returned to Duke as a staff member earlier this year, it felt restorative.
Hunt, a 2012 Duke alumna and member of North Carolina's Lumbee tribe, sometimes felt lonely as a Native American on campus as an undergrad. Now, as a postdoctoral associate working with Dr. Ryan Emanuel, Lumbee researcher, hydrologist, and faculty member at the Nicholas School of the Environment, she embodies part of why an inclusive culture is important at Duke.
"When you're with someone who's from the same identity group or the same city, you don't have to give all those explanations," Hunt said.
Across Duke University and the health system, there are 324 staff and faculty who identify as American Indian or Alaska Native, according to Duke Human Resources. For Native American faculty, staff and students at Duke, being able to see others who look like them and have similar experiences provides opportunities for comfort and building a sense of community.
"The performance reminds people that they are not alone," said Shruti Desai, associate vice president of student affairs for campus life, who oversees cultural, racial and ethnic student groups at Duke. "It reminds us that this is a place that values ​​my identity and that there is someone watching over me. All of these things make a difference.
This idea of ​​representation is one that was on Hunt's mind when she was at Duke as a member of Lumbee's staff.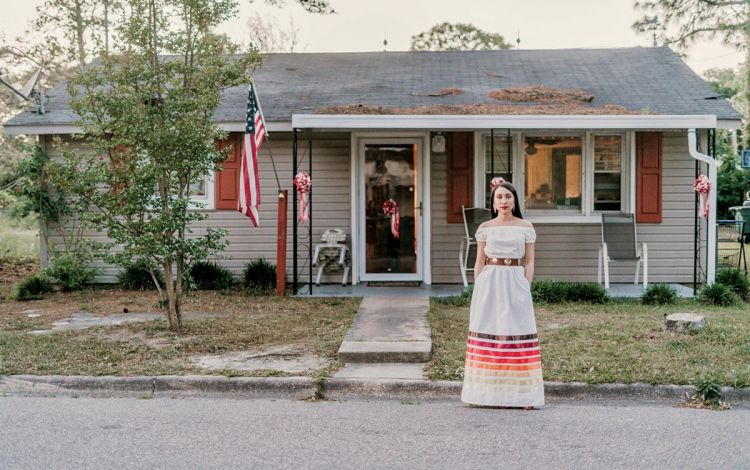 Members of the Lumbee Tribe of North Carolina are primarily located in four southeastern North Carolina counties, with approximately 60,000 members concentrated in Scotland, Hoke, Cumberland, and Robeson counties. The largest tribe east of the Mississippi River takes its name from the Lumber River, called the Lumbee River by the tribe since 2010 as a reclamation of their ancestral lands, which wind through Robeson County.
After growing up in Lumberton, the county seat of Robeson County, an area where 42% of residents identified as American Indian in the 2020 U.S. Census, Hunt came to Duke as a college student in 2008. She said she didn't know any other Lumbees. community members on campus.
"I grew up surrounded by a lot of people in Lumbee, in my home, but also in church, school and in my community," she said. "Then when I came here I went from one of many to one of one. It was a very strange experience when you come from an area where you are in the majority or almost majority; you don't think what it would be like not to be that.
Hunt's experience as a student at Duke helped her discover a passion for Lumbee history and advocacy for modern Indigenous peoples. She is now studying how Indigenous history is taught in schools and how this shapes understandings of modern Indigenous groups by Indigenous and non-Indigenous people.
This work overlaps with what faculty member Ryan Emanuel does as a hydrologist at the Nicholas School, studying, in part, how environmental decision makers make decisions on Native American lands. Hunt and Emanuel, who met at North Carolina State University, arrived at Duke at the same time in January 2022 and share that their identity informs their scholarship.
"I became a hydrologist because I was curious and interested in science," Emanuel said. "But like many Lumbees, I was told at a young age that the point of an education was to be able to come back and help your people."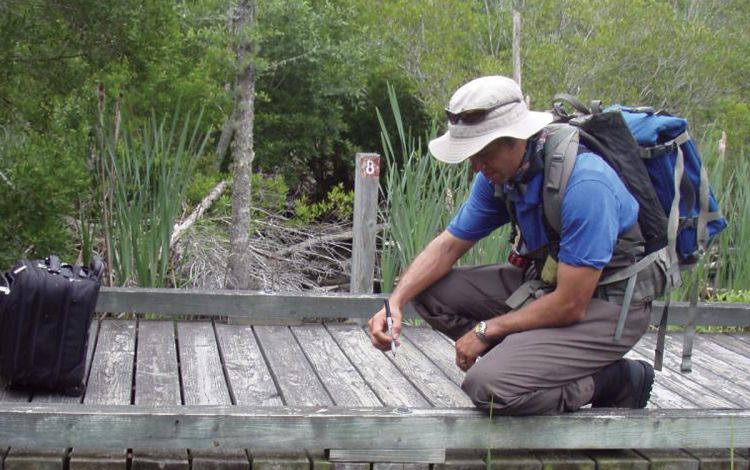 The presence of Lumbee scholars and Lumbee students is one that matters. Within Duke's Native American and Indigenous Peoples community, Hunt can serve as a mentor, resource, and friend to the Lumbee and Native American students with whom she regularly lunches on campus in settings she has described as " an existence without explanation.
"I can be a piece of home for them," Hunt said, "and they can be a piece of home away from home for me."
Submit story ideas, dedications, and photographs through our story idea form or write to [email protected]
[ad_2]
Source link