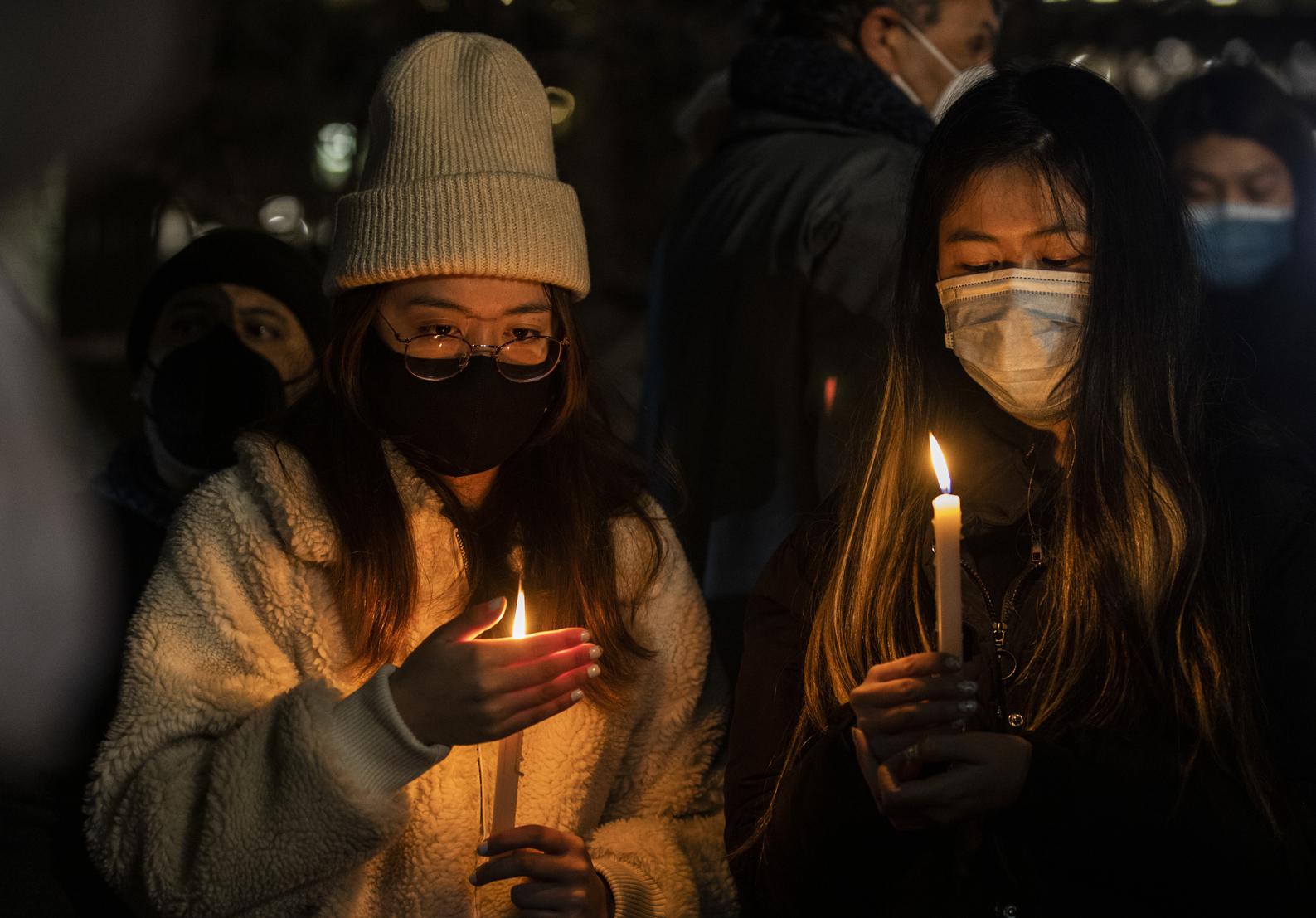 At candlelight vigil, Asian American SF community unites to remember Michelle Go
Portsmouth Square, in the heart of San Francisco's Chinatown, was lit by candlelight on Tuesday evening as around 100 mourners gathered to remember Michelle Go, a Bay Area woman who was killed in New York on Saturday.
Go, 40, was standing on a subway platform in Times Square waiting for her train to arrive when she was apparently pushed onto the tracks by an unknown person, according to New York police. Go was Asian American and New York police said her death – and whether it was a hate crime – was being investigated, although officials said the attack seemed to be random. Simon Martial, 61, was charged with second degree murder after turning himself in to police.