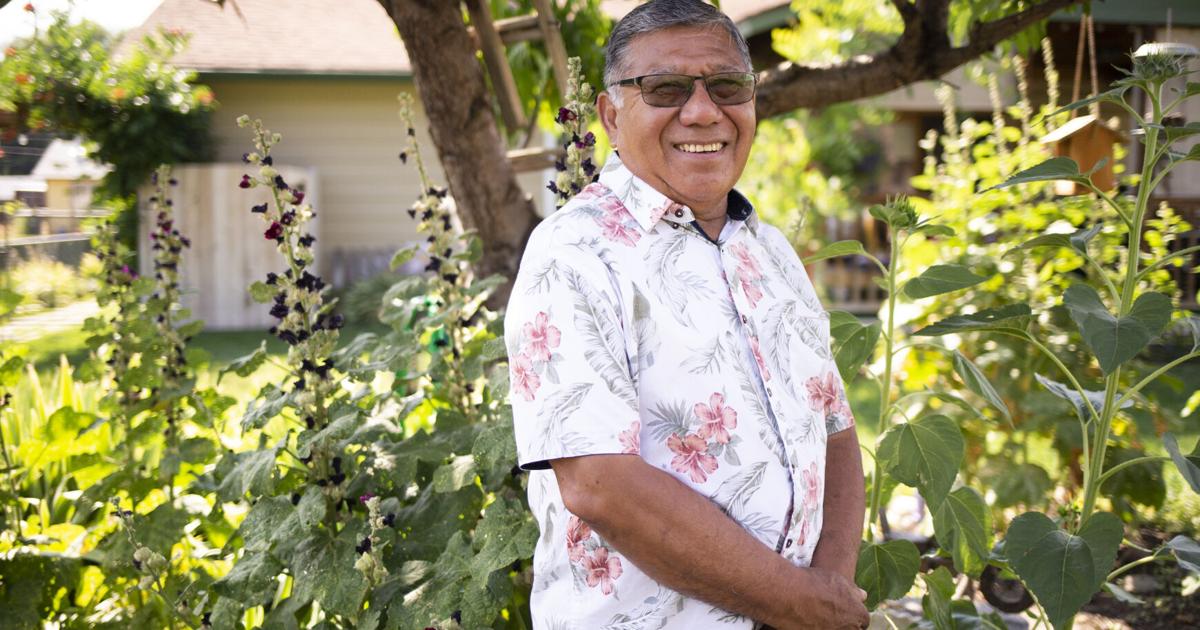 Community Q&A: Meet the New Yakima Valley Filipino-American Community Chair | Local
In March, 75-year-old Jim Tabayoyon of Yakima was named president of the Filipino-American Community of the Yakima Valley, a group with deep roots in the agricultural industry here.
Tabayoyon, a retired construction worker, was born in Yakima, grew up in Wapato, and returned to Yakima after serving in the military during the Vietnam War.
He was unanimously installed by the community's board of directors and replaces longtime president Rey Pascua.
The community enjoys a significant presence in the Yakima Valley. Built by Filipino pioneers, the Filipino Hall at 211 W. Second St. in Wapato was the first Filipino community hall erected in the West.
An effort is underway to place the hall and a few homes on South Street in Wapato – including one where Tabayoyon was raised – on the National Register of Historic Places.
As president, Tabayoyon now oversees the community, which includes the hall and its weekly luncheon schedule, annual dinners and other special events.
In a Q&A with the Yakima Herald-Republic, he shared his views on community and what it means to serve.
How are you become interested in the post?
It got to a point where everyone just cheered me on. Everyone said, 'I'll back you up and I'll back you up' and that's how it went. I grew up with a lot of these people. It's not like I'm stepping in – I've known a lot of these people forever.
How does it feel serve as president?
It's really new for me. I never really wanted to be the leader, but it keeps me busy, and I was able to reconnect with old friends, friends I had as a kid.
Has your position changed your view of the community?
The majority of our members are currently seniors. I'm 75 today, but not the eldest, far from it. Our people, we love to get together and talk. Sometimes we tell the same stories over and over again, but we talk about our childhood and how things have changed, not just in our lives, but also how things have changed in the community.
What would you like people in general know the community?
We are always here to lend a hand to those in need. And we just like bringing people together, and for us, nationality doesn't mean anything. We just like to get together, have a good time and the door is open to everyone. As the current president of the community, I believe in an open door. Anyone who wants to talk can come in and talk. I don't believe in putting people down just because they disagree with you.
What is the importance of sustain the community?
The room was built in 1952 by our parents. And they built it as a gathering place. I guess at that time I swear they were partying almost every week and it was a huge gathering. I remember it when I was a kid. Going down the hall and having big parties for the Queen's coronation and all that. It was a big deal.
As president what to do you hope to achieve?
All I really want to do is keep the (Filipino) room alive. I don't want to see the corridor going down the tubes. Our fathers worked very hard for this and it's kind of a legacy that I would like to continue. Maybe one day our children and grandchildren will pick up the slack and do their part.