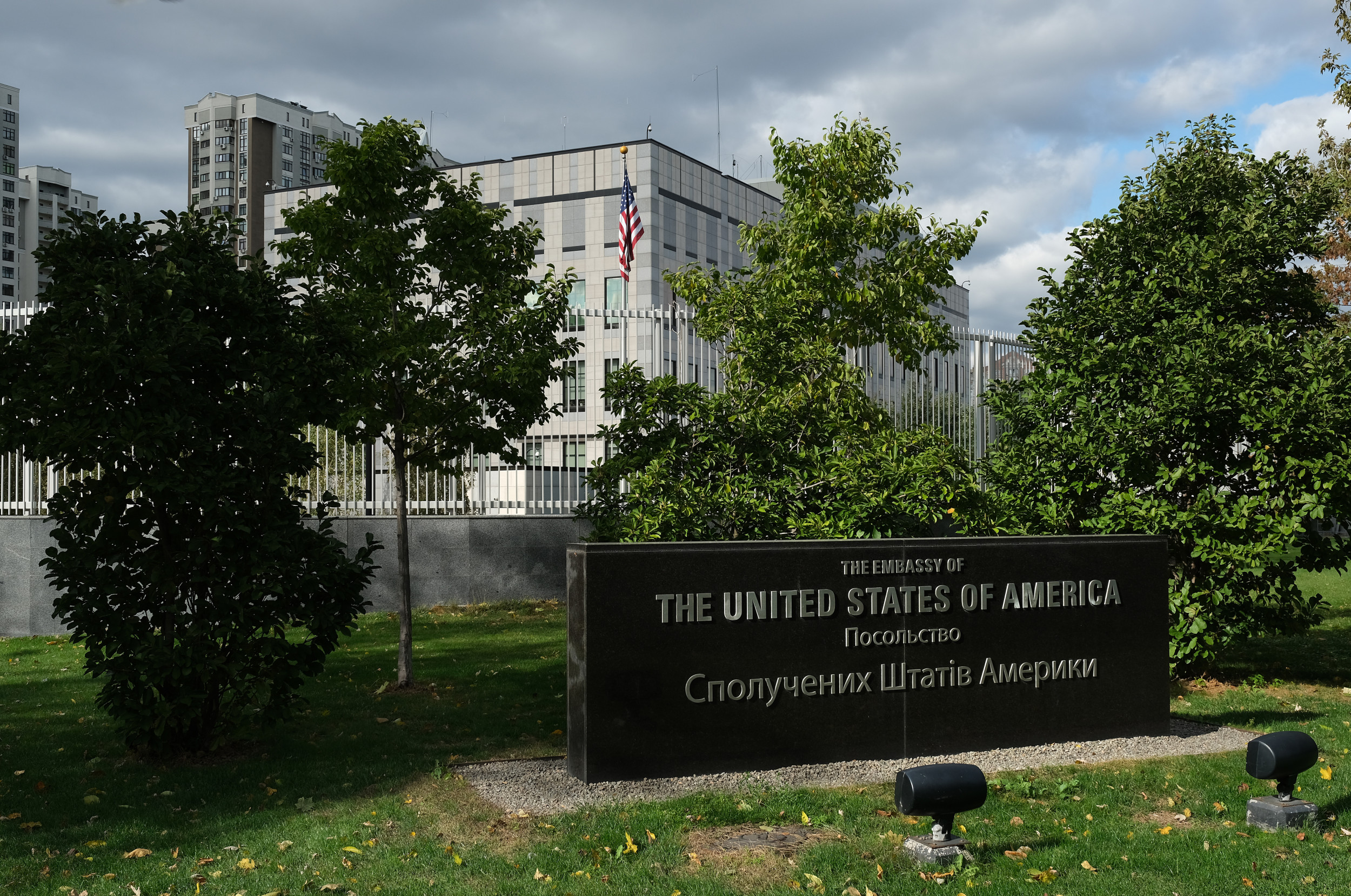 Death of US Embassy employee in Ukraine could be train crash, not murder, police say
Uncertainty surrounds the death of a woman who worked for the US Embassy in Kiev. Ukrainian police initially launched a murder investigation, but later said she could have been the victim of an accident.
Authorities say the woman with a U.S. Embassy ID card was found unconscious near the train tracks on Tolbukhin Street near the capital's Nyvky Park, about half a mile from the U.S. mission. She suffered a serious head injury and later died in hospital, Kiev police said in a statement.
Neither the US Embassy nor the police released the woman's name. An American source said The Guardian she was the wife of an American foreign service officer and had a non-diplomatic job at the Embassy.
Police spokeswoman Anna Zubreva told the Kiev post an autopsy is underway to determine the cause of death. Police said investigators were looking for a man, aged 30 to 40, with short black hair, standing about 6 feet tall and wearing black shorts, dark blue sneakers and a t-shirt.
Interior Ministry spokesman Artem Shevchenko posted images of the train tracks near a wooded area where the woman was found on Facebook. But later on Wednesday, Shevchenko told Espreso television channel that the woman may have been the victim of a tragic accident.
Since she was found near the tracks with headphones on, Shevchenko said police were considering whether she had been hit by a train while jogging. News week contacted Shevchenko for comment.
The United States Embassy, ​​which employs approximately 180 Americans and more than 560 residents, posted a statement on its Facebook page that read: "We are heartbroken to announce the death of an American member of the community of the United States Embassy in Kiev. work with authorities to determine the circumstances of the death. "
There were many expressions of sympathy under the post, such as by the Ukrainian Armed Forces. Oleksandr Kakhovskyi wrote: "On my own behalf and on behalf of the US Government Programs Alumni Club, as well as the Veterans Council of the Dnipropetrovsk State Regional Administration, I express my sincere condolences on the occasion of this tragedy.
Ukrainian Ambassador to Washington Volodymyr Yelchenko called for an early resolution of the case.
The embassy in Kiev has been at the center of American political intrigue in recent years. Former US Ambassador to Kyiv Marie Yovanovitch, who was sacked by President Donald Trump in May 2019, testified during his impeachment trial about allegations he pressured Ukraine to smear current Democratic presidential candidate Joe Biden.