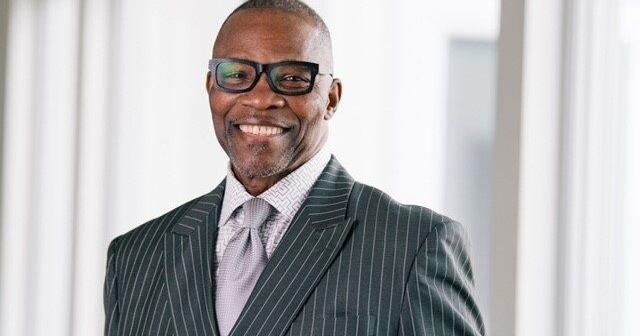 Dr. Peter Hayden of Turning Point recognized for his leadership in the African-American community | News
Peter Hayden, PhD, founded Turning Point, Inc. in 1976 with a vision to help African Americans struggling with the disease of addiction. Forty-six years later, the Minneapolis organization has served more than 24,000 people. In recognition of these and other accomplishments, Turning Point was recently awarded the inaugural award "Diversity, Inclusiveness and Racial Equity Award" of the National Association of Drug Treatment Providers (NAATP). The award now bears Hayden's name.
"It's such an honor to be recognized in this way," Hayden said. "When I initiated my own recovery from addiction, I never imagined getting a doctorate or creating something like Turning Point that would last so long and impact so many people. For me, it was always about of our customers and our wonderful team at Turning Point, so I share this humble acknowledgment with all of them. It means even more to know that this award will serve to inspire and recognize others who do great work in helping people from historically underrepresented and marginalized backgrounds.
With a guiding mission to provide treatment for substance use disorders and other key support services to help people achieve wellness and live independent lifestyles, Turning Point is an African- which provides culturally appropriate substance use disorder treatment, housing, support services and training. to adults. In 2015, the University of Minnesota identified Turning Point's approach to culturally specific treatment for African Americans as an industry best practice. Turning Point also regularly collaborates with the Hazelden Betty Ford Foundation, a well-known national care system, to share knowledge, tools, and best practices and enhance both organizations' abilities to provide quality, accessible care to a greater number of persons.
"With communities of color experiencing significant disparities in access to quality, culturally competent care, as well as addiction outcomes, organizations like Turning Point and leaders like Dr. Hayden are critical to the nation, no only because of the direct care they provide, but because of the experience they have to share with the rest of healthcare," said Dr. Joseph Lee, President and CEO of the Hazelden Foundation. Betty Ford. "In Minnesota, for example, African Americans are twice as likely as white residents to experience a drug overdose. We have a lot of work to do collectively to change that, and I am grateful for Dr. Hayden's leadership and partnership, and delighted that this honor will continue to elevate important voices and organizations like his in the years to come.
NAATP presented Hayden and Turning Point with its first Diversity, Inclusiveness and Racial Equity Award at a national conference late last year, and announced this month that, at the future, the award will bear his name. Nominations for the "Dr. The Peter Hayden Award for Diversity, Inclusiveness and Racial Equity" is now open. Criteria for the award – which honors individuals or organizations that have made diversity, inclusivity and equity a priority in clinical and operational practice – include diversity among staff, leadership and governance; organization-wide and community-based training initiatives (eg, anti-racism, gender inclusion, social justice); implementing culturally appropriate clinical or recovery support programs; and demonstrating or advocating for equitable access to services for communities that have faced exclusion or marginalization.
"Dr. Hayden's leadership and community-centered approach has had a monumental impact not only on Turning Point programming and clients, but also on professionals across the country who see him as a leader and source inspiration for the work they do," said NAATP CEO Marvin Ventrell. "Turning Point's local efforts are a model of best practice in treating culturally specific substance use disorders, and we look forward to honoring Dr. Hayden's vital legacy for years to come.
This year, "Dr. Peter Hayden Award for Diversity, Inclusiveness and Racial Equity" will be presented at the NAATP National Conference being held May 7-9 in San Diego.