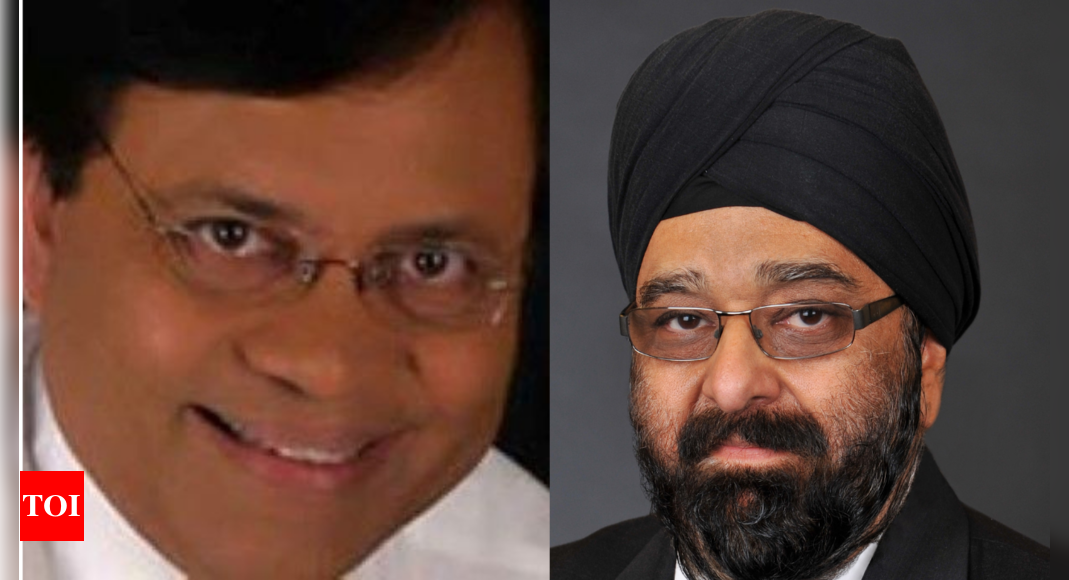 Houston, the new thriving center of the Indo-American community
Earlier this year, as India reeled from the second wave of the Covid-19 pandemic, millions of dollars were raised by American Indians to support healthcare and deal with the crisis in their country of origin. One of the cities in the United States from which most of the support and funds flowed was Houston, Texas. Recent data from the US Census Bureau and the American Community Survey (2019) show that Indian immigrants (around 2.7 million) to the United States are highly concentrated in the state of California (20%), followed by Texas. and New Jersey (each with 10 percent). And Houston, the largest city in Texas, with a population of around 150,000 American Indians, has become one of the community's top ten hubs.
Members of the American Indian community in Houston are generally well educated and prosperous financially. The community is enriched with high-income professionals who include doctors, dentists, engineers, scientists, computer experts, university professors, lawyers and business owners. "The American Indians of Houston stand out as doctors, lawyers, engineers, computer scientists, entrepreneurs and business leaders. They are also active in the public sector. In recent years, the community has grown louder and its members are running for municipal, regional and national elections. It's also interesting to see the second generation carving out unconventional careers as comedians, artists, writers and musicians, "says Tarush Anand, president of the Greater Houston Indo-American Chamber of Commerce (IACCGH).
There are several American Indians in Houston who have emerged as leaders in different walks of life. Big names include Dr. Durga D Agrawal, president and CEO of Piping Technology and Products, a company he started out of his garage in 1978, which is now one of the largest employers in the greater Houston area. He also supports charitable and philanthropic activities in a significant way and is regent on the University of Houston system board. Vijay Goradia, who emigrated to the United States from Mumbai in 1978, is the founder of Vinmar, now a $ 5 billion global plastic distribution company. Ramesh Bhutada (Star Pipes), Jugal Malani (Unique Industrial Products), Amit Bhandari (BioUrja), Abeezar Tyebji (Wireless Shipcom) and Bal Sareen (Brask) are other leading American Indian entrepreneurs in Houston. Chancellor of the University of Houston, Dr Renu Khator; CEO of LyondellBisell, Bhavesh (Bob) Patel; Senior Vice President and CEO of Memorial Hermann Southwest and Memorial Hermann Sugar Land Hospitals, Malisha S. Patel and writer Chitra Divakaruni are also well known American Indians in Houston. KP George, born in India, is a judge of the County Commissioners Court in Fort Bend, a large and diverse county located in the greater Houston metropolitan area.
Jiten Agarwal, a leading community leader in Houston and founder of data analytics company Expedien, believes the growing number of American Indians in Texas' most diverse metropolitan area over the past decade reflects a change in the demographics of the community. . "While traditionally Indians have been concentrated in the states of California, New Jersey and New York, we are a growing community in Texas, particularly Houston, over the past decade. The American Indians now occupy the first places in all fields. Not just in the traditional oil and gas sector, but community members are leaders in a variety of fields including politics and philanthropy, "says Agarwal, an IIT-Delhi alumnus who went to the States. -United with a job and started his own business after being drawn to Houston's entrepreneurial energy. He adds that Native Americans in Houston, especially the second generation, are now more engaged in the local community and making a difference locally rather than just contributing to their own temples and mosques. "Personally, I am involved with Combined Arms Houston, an organization that supports veterans of the United States Armed Forces, and Volunteers of America, helping the most vulnerable sections of the population in the United States. "
The Indian community in Houston has in fact grown stronger on several occasions not only helping people in India or American Indians, but has also been very active in philanthropic and community activities at the local level. In the aftermath of Hurricane Harvey in 2017, the community came together like never before and served the greater Houston community with large donations and over 1,250 volunteers who saved 687 people from high water and served over 30 000 hot meals for hurricane victims. Sewa International, a community organization based on the Hindu faith, was at the forefront of relief efforts and is still involved in rebuilding homes that were destroyed by historic floods. "When the Covid-19 pandemic struck, Sewa stepped up its efforts further by helping to distribute masks and other PPE. Members of the organization also distributed around one million pounds of food to the hardest-hit communities. The community opened hearts and wallets and raised millions for relief efforts. Sewa is an example of an organization that not only gives back to the local community, but also helps those in need in India, "says Anand of IACCGH.
Even now, Sewa volunteers are helping the United States Federal Emergency Management Administration (FEMA) with COVID-19 vaccination efforts. "Sewa's Remedial School Upgrading Student Performance Support program provides after-school tutoring and mentoring services, primarily for disadvantaged and disadvantaged children at three schools around Houston. The mission is to empower communities by creating resources and providing the skills to improve lives, "said Gitesh Desai, President of Sewa International, Houston Chapter.
Other organizations in Houston, led by the American Indian community, include the Ekal Vidyalaya Foundation, Magic Bus USA, India House, India Culture Center, and Gujarati Samaj of Houston. The Greater Houston Indo-American Political Action Committee is the political voice of the community while the Indo-American Charity Foundation was founded on the philosophy of living and giving in Houston.
Ramesh Shah, Dev Mahajan, and Raj Bhalla are prominent philanthropists and community leaders. Goradia of Vinmar is involved in several philanthropic initiatives, including Pratham USA, an educational non-profit organization of which he is a founder and a major donor. "There are different types of Native American led nonprofits – political, social, religious, business and they all make a difference. As the voice of the business community, we have the Greater Houston Indo-American Chamber of Commerce, which has facilitated trade missions to and from India and we are promoting business opportunities in Houston, "said Jagdip Ahluwalia, Founding Secretary / Executive Director, IACCGH. He adds that there are over 100 faith-based organizations in Houston that help members of the Indian community network to keep them together. "Houston is known as the 'Kashi' of America because of the large number of temples here. The Bohra community has built a large masjid and community center and there are several Sikh gurudwaras and Mar Thoma churches of Kerala in our area. The BAPS Shri Swaminarayan Mandir and Meenakshi Temple are both local landmarks.