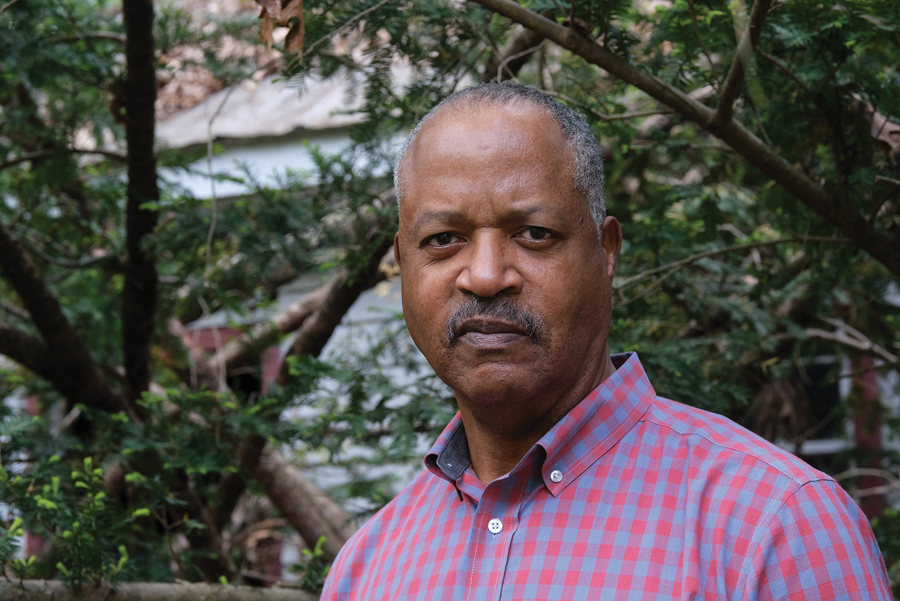 'Intertwined History' | Richmond Free Press
For years, Mike Mines was fiercely determined to make sure his two children knew what little he had known about his life: his family history.
Kate Chenery Tweedy wanted to learn more about her Virginia family's heritage, including the slaves she owned.
Mr. Mines is black and Mrs. Tweedy is white.
His ancestors had his.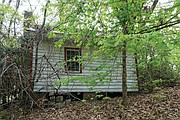 Modern technology has brought them together in their quest to learn more about their families – both the slaves and their owners who lived at The Meadow, the legendary farm in Caroline County which, in modern times, gave the world one of the most famous racehorses of all. time, Secretariat.
"I want my children to have a sense of their own history," said Mr. Mines, 64, who retired after 30 years with the FBI. "I want to give them an idea of ​​the seriousness of the situation during and after black slavery."
Through ancestry.com, Mr. Mines discovered that his great-great-grandfather, Guy Mines, had been enslaved at The Meadow, a 3,000-acre plantation in Caroline County, now home to The Meadow Event Park and the State Fair of Virginia. .
While researching the genealogy site, he unexpectedly met Mrs. Tweedy.
"There's a section on ancestry called 'Owned By'. And there's a feature that asked me if I wanted to contact people with a similar story. And that's how I met Kate Tweedy" Mr. Mines said. "She had done extensive research on The Meadow," he said.
His first contact with her dates back to 2020. They sent an email and then met virtually on Zoom.
"I gave her my research and she gave me hers," Mr Mines said. "We compared notes and agreed to meet after COVID."
Ms Tweedy, 70, a retired lawyer living in Ashland, had done much more than just research on The Meadow. She wrote a bestselling book, "Secretariat's Meadow: The Land, The Family, The Legend."
The book was made into a popular movie in 2010 starring John Malkovich, Diane Lane and Scott Glenn. Mrs. Lane played Mrs. Tweedy's mother, Penny Chenery, who raised and owned Secretariat. The famous thoroughbred in 1973 won the coveted triple crown of horse racing – the Kentucky Derby, the Preakness and the Belmont Stakes. Some of the records set by the Secretariat still stand 49 years later.
"When I was researching, I came across the plantation and slavery," Ms Tweedy said in a recent Free Press interview. "It was a plantation long before it was a horse farm."
Although tied to the land by her ancestry, Ms. Tweedy grew up in Denver and earned a law degree from the University of California, Berkeley. "I was not part of this world," she said. "I was a Yankee and a Westerner. I am also a member of the Richmond chapter of Coming to the Table.
This national organization tries to heal the wounds of racism rooted in the history of slavery in the United States. She said she was just as compelled as Mr. Mines to learn about the slaves on his ancestor's plantation.
"I wanted to know how many were enslaved on the plantation. It turns out there were 82 enslaved people on The Meadow. They had a policy of not separating families, so no one was sold downline," she said.
She was in the middle of her research when she received the surprising ancestry message. com from Mr. Mines who said, "Hey, I want to know more."
"So I sent him my book," Ms Tweedy said. "Then we talked on the phone."
Both enjoy getting into research and now make sure to talk at least once a week as they strategize on how to find more details about this part of The Meadow's history and get a special designation for the spot where Mr. Mines believes many of his ancestors are buried. .
There is an unmarked cemetery on the grounds, where Ms Tweedy said she learned the slaves were buried. A slave cabin is also on the property.
"The Meadow is already a historic site, thanks to the Secretariat," Ms Tweedy explained. "We hope to achieve the same designation for Horse Groomsmen, Slaves and Slave Cemetery" on the site.
Last fall, Mr. Mines, who lives with his wife in Loudoun County, and Ms. Tweedy decided it was time to move from phone and Zoom calls to a face-to-face meeting.
Several people, Mr. Mines said, questioned his decision to dig up a painful episode and team up with an offspring of his family's owners. But Mr. Mines was determined and attributes his training in the FBI to his focus on the laser.
"For me, it was just the facts," he explained. "The expected reaction to visiting the plantation where so many of my ancestors toiled from sunrise to sunset would be anger and frustration," he said. "My mission was to identify the place and go back as far as possible and connect these people with my children. Meeting Kate was a plus. I wasn't trying to assign blame.
Mr. Mines, his wife, Beatrice, and their two adult children, Adrian, 32, and daughter, Lauren, 27, drove the hour and a half from his home in Northern Virginia to Ashland to have dinner with Ms. Tweedy and visit the Meadow, located about 20 minutes north of Ashland.
"My wife and my son were on board, but my daughter had her doubts," he said.
Apprehensions might be a somewhat subdued description of Lauren Mines' reaction.
"To sit and dine with a descendant of the family who owned my family was not for me," she said. "It was wrong to befriend someone who was related to those who treated my ancestors so badly. His family earned a lot of money from the work my family did, and I felt that had to do something. But, in the end, I'm glad I went to visit The Meadow. It was surreal.
Adrian Mines was moved by the visit just as much as his sister.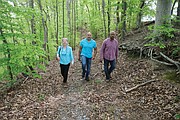 "I was nervous at first, but once I arrived and met Kate, everything was fine," he said. "Kate was phenomenal. She gave us papers that showed lineage and more. She was the one who put us back together. And she wasn't afraid to talk about the true history of the place and having difficult conversations with us."
As well as meeting Ms Tweedy, the highlight was seeing the slave shack and graveyard, Mr Mines said. Much of the area was heavily forested and both were hard to find.
"We had to walk through six-foot shrubs to get to it," he said.
But Ms Tweedy knew the terrain, Mr Mines said, and guided them through it.
Wandering the grounds which bear the unmarked graves of so many of The Meadow's slaves, including, perhaps, his ancestors, provoked in him a reaction he said he had never expected.
"When we were there I was almost moved to tears thinking about what they went through," Mr Mines said. "It's one thing to read your story and another to see it."
Visiting the site together, he said, affected him and Mrs Tweedy.
"We have the recognition of a common history. A friendship was created. »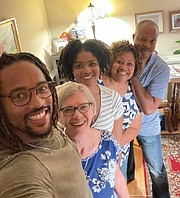 Mr Mines and Ms Tweedy have now pledged to ensure that at least one marker or plaque is erected on the road that bisects The Meadow to show that slaves were buried on the land. The two also ponder how to preserve the slave cabin.
"If we get this (historic) designation, then the cabin can never be demolished," Mr. Mines said, stressing that his mission is far from complete.
"We cannot restore the cabin; it takes money. But we can try to have it designated as a historic site and then it can't be demolished.
The Meadow dates back to 1805 when it was purchased by Mrs. Tweedy's ancestors. Guy Mines, Mr. Mines' great-great-grandfather, born in the early 1800s, was enslaved there along with other relatives.
The plantation has changed hands several times over the years. Mrs. Tweedy's grandfather, Christopher Chenery, bought it in 1936 to use as a horse farm. Mrs. Tweedy's mother, Penny Chenery, took over in 1968, cementing many aspects of the business and eventually giving the world Riva Ridge, the phenomenal horse that won the Kentucky Derby 50 years ago this month this in 1972, followed by the Belmont Stakes, and Secretariat, which wowed the world the following year.
After Christopher Chenery died in 1973, the land was divided and sold to settle the estate's debts, Ms Tweedy said.
"There were other siblings and heirs," Ms Tweedy said. "My mother kept the horses but sold the land."
The experience, Mr. Mines said, gave him a deeper understanding of his roots that his parents never discussed because of the pain of slavery. And it helped him forge a relationship with someone based on a shared history.
The question, he said, is "how do we move forward with an interwoven story, especially now that the story is diminished?"
Working together to preserve that history is the answer, he said.
Seeing his children's reaction made the effort to uncover the past worthwhile, Mr Mines said.
"To see where we came from and the work our ancestors did…my dad put that into perspective," Adrian Mines said. "And now it's up to us to find out more and then share the story. It's our turn to share the family legacy so that (our ancestors) will never be forgotten.