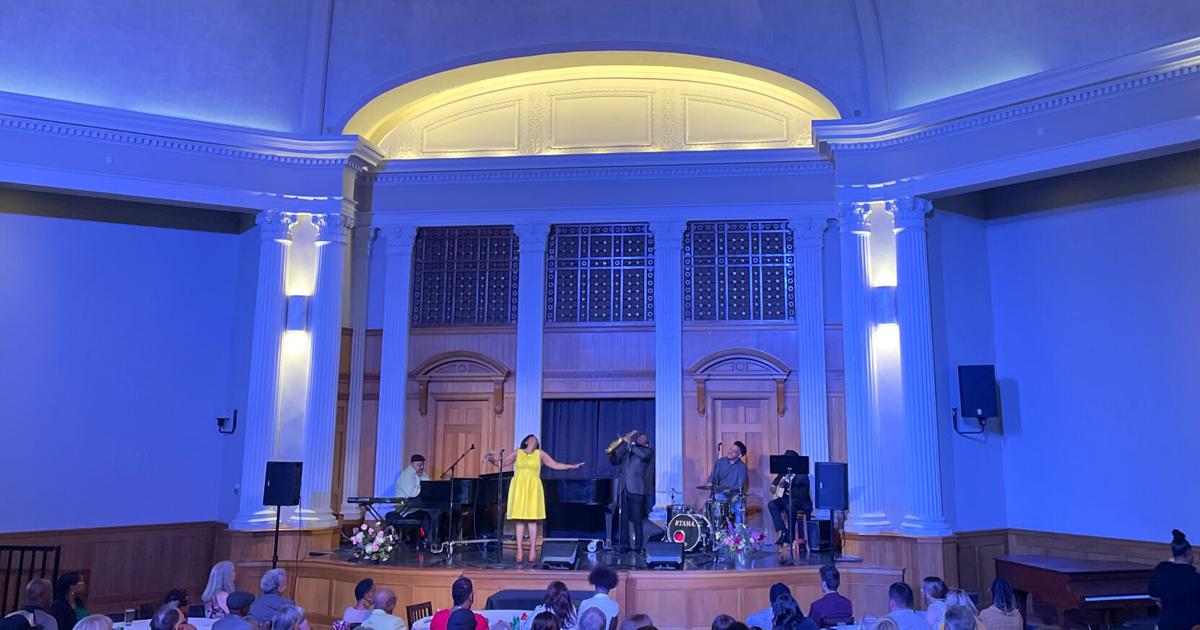 June 19 concert celebrates the life, freedom and contributions of the African-American community | Local
Sweet notes of blues and jazz filled the air as singer Josephine Howell performed a rendition of "I Believe I Can Fly" at Seasons Performance Hall on Sunday.
His arms gracefully outstretched to appear like wings, Howell sang with emotion, letting the sound float with the deep percussion of the drum and the altissimo chirps of the saxophone.
She and her attendants produced a moving celebration of freedom for the June 19 holiday, also remembering community members lost during the pandemic and marking the many contributions African American and Black artists have made to the world of music. music.
The audience for the event looked like what America should look like, community leader Esther Huey said when opening the program at The Seasons.
"I just want to tell you how happy I am that each of you has come forward to help us celebrate this important date, this important moment in our fight for freedom, justice and inclusion," he said. she declared.
June 19 story
Juneteenth, a holiday celebrated for more than a century by the African American community and added to the federal calendar in 2021, commemorates the delayed emancipation of enslaved African Americans in the United States years after the proclamation was signed of emancipation.
The Emancipation Proclamation went into effect in January 1863, but it wasn't until more than two years later, on June 19, 1865, that the word of freedom reached still-enslaved African Americans in the state. Texas Confederate. Huey said she could imagine the joy and happiness that filled their hearts after hearing that they were free.
"They cry, they rejoice and they just breathe this happiness," she said on the show. "They didn't know what tomorrow would bring, but they knew that day they were free and they started celebrating."
The African-American community is still fighting for full equality and justice — "So much blood has been shed for where we are today," Huey said — but it's also at a turning point.
"I see a difference in Yakima, especially right now," Huey continued. "I see people becoming more aware, more educated, more informed about why this is important to us, but more than that, why is it important for America to celebrate the contributions that African Americans have made ."
The Seattle singer Howell began the musical part of the evening by thanking her elders for the sacrifices made with grace, elegance and excellence.
"Thank you for the shoulders we stand on," she said. "Thank you for standing tall and thank you for remembering that your life is not just about your life, but it affects everyone."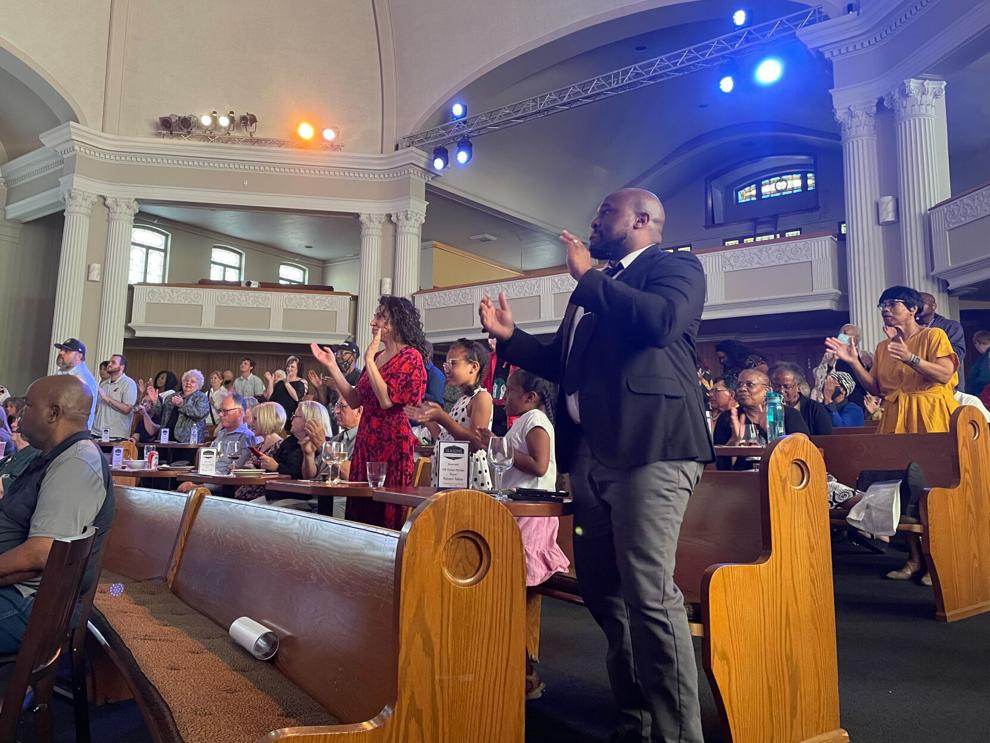 excellence in music
Music is a gift to African American and black communities, Howell said Sunday.
"It's our way of expressing ourselves. It's our way of keeping the story alive," she said. "It's how we keep talking when they try to steal our language."
Howell led audiences on a musical journey through gospel, blues and jazz – just some of the many genres to come from black artists and musical traditions.
The set included the witty "Swing Low, Sweet Chariot"; gospel "Something about the name of Jesus"; blues "I have a house of 20 rooms"; and "All Blues" jazz.
Howell was joined by Andra Green on keyboard, Herman Brown on guitar, Christopher Patin on drums, Medearis Dixson on saxophone and vocalists Josephine Carson, Donna Kirvin and Phyllis Talley.
Music isn't the only way to convey stories and experiences from a stage. Community member Evelyn Malone performed Sojourner Truth's "Ain't I a Woman" during the program, sharing the art of speaking in a speech originally penned and delivered by the abolitionist and activist at the Human Rights Convention women in 1851.
The Juneteenth celebration concert was the first of its kind held at Yakima and Seasons Performance Hall, although other Juneteenth performances and events took place over the weekend. Seasons director Pat Strosahl said the venue's board is committed to hosting an annual June 19 music celebration for at least the next five years.
"(Music) is how we access a part of our soul, and I'm so grateful we got that tonight," Strosahl said.
Towards the end of the event, Howell asked audience members to reflect on the evening. The live performances and the community are something special, she said.
"It's really important that you don't walk out of here the way you came in. Otherwise, you could have just turned on the radio."