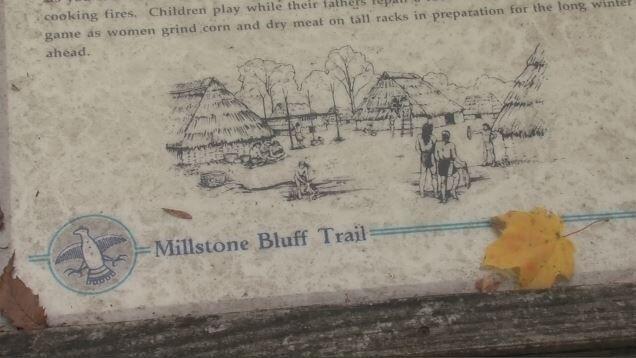 local archaeological site showcases Native American culture | New
POPE COUNTY, ILL (WSIL) – November is National Native American Heritage Month.
This is the time to celebrate the diversity of cultures, traditions, history and contributions of Indigenous peoples.
You don't have to look far to find Native American culture in our region.
Along Route 147 in Pope County is an archaeological site where generations of indigenous peoples lived.
"Millstone Bluff is a pre-contact or prehistoric Native American village site that actually has other interesting aspects," said Mary McCorvie, Shawnee National Forest Heritage Program Manager.
From 950 to around 1500 AD, Endwood and Mississippian Native Americans lived atop the cliffs.
It was there that they hunted, gathered resources and cultivated their way of life.
McCorvie said a lot of things about the site are still unknown.
"So we think they were using Kinkaid's resources, they knew this area well and came here. And actually, if you think about it, the topography is kind of like living on a mound." McCorvie said.
Today you can still see where the natives dug the foundations for their homes and where they buried their loved ones.
There are remains of the stone fort they built and petroglyphs, carved into the stone, depicting figures believed to be religious.
"This makes this site, again, unique, in that you have an unplowed Mississippian site, with a cemetery where they buried their loved ones, as well as rock art. And the rock art really shows who are these people, how they felt about themselves, really, their identity. "
McCorvie also explained that the travel routes these natives used have an impact on how we live today, as many of the highways and highways we use now follow these original routes.
"Learning about the Native Americans who lived, occupied and used southern Illinois is really a good way to get in touch with the landscape yourself, think about how they used the landscape." McCorvie said.
Millstone Bluff is located on Route 147 in western Pope County, just east of Simpson, Illinois.