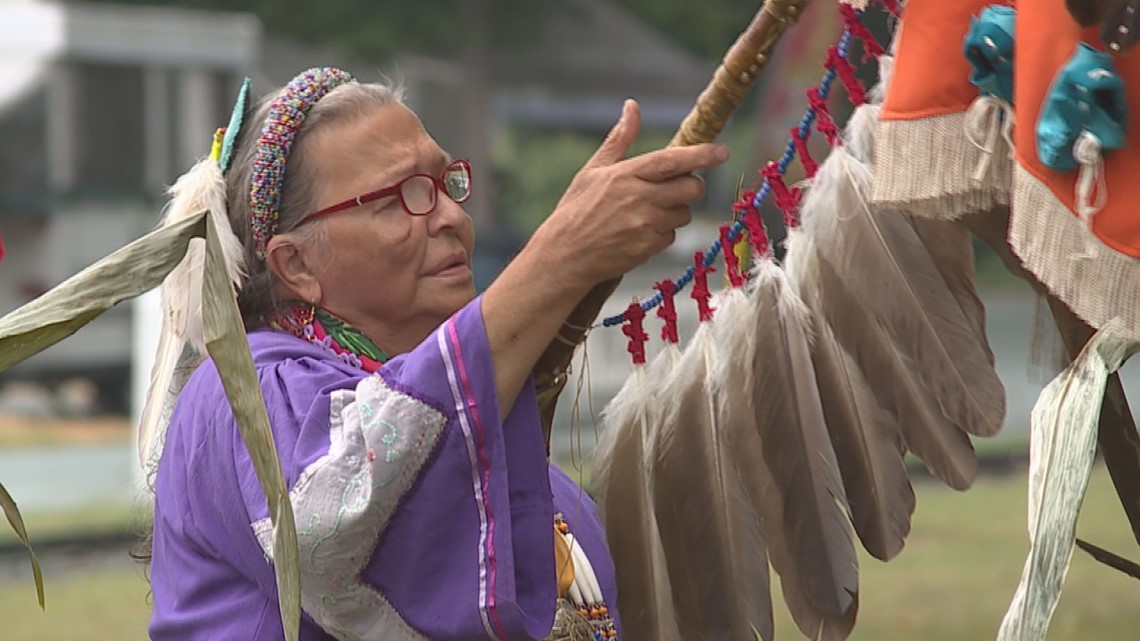 Native American powwow highlights the roots of the Kipona festival
The Native American powwow has been part of the festival for 25 years.
HARRISBURG, Pa. — Labor Day marked the final day of the 2022 Kipona Festival. One of the city's goals this year was to put more emphasis on Native American culture.
The Kipona Fest Native American powwow on City Island has been a tradition in Harrisburg for a quarter of a century.
"We have been here for 25 years. We love educating the public and teaching kids," said organizer Michelle Fry. "It took about 15 years before they even recognized we were here."
Fry says the event is a chance to bring the community together.
"We just invite everyone to come out and have a good time," Fry said. "Everyone is welcome."
Aboriginal dances, music and ceremonies enhanced the powwow.
"There's the Aztec dancers and the grand entrance," Fry said. "[Grand Entry] that's when we have everyone and the eagle staff, then we have all the flags and our veterans.
Teddy Tall Lloyd, who prefers his original name "Teddy Tall Soldier", is one such veteran. He served in the US Navy and US Army for 30 years.
Tall Soldier welcomes natives and non-natives.
"We encourage them to get out there, experience the culture and ask the natives," he said. "They don't mind sharing the story or the ancestral part of this powwow."
It is a story that shines today. Many things in Pennsylvania, like the Susquehanna River and the Pocono Mountains, have names rooted in native culture.
Tall Soldier says he's thrilled to be attending the powwow this weekend.
"It really makes me feel good. I like to be among mine. We share our stories, our feelings, our family," Tall Soldier said. "It's about family like anyone else."
Tall Soldier says he hopes the event will continue to grow in the years to come.