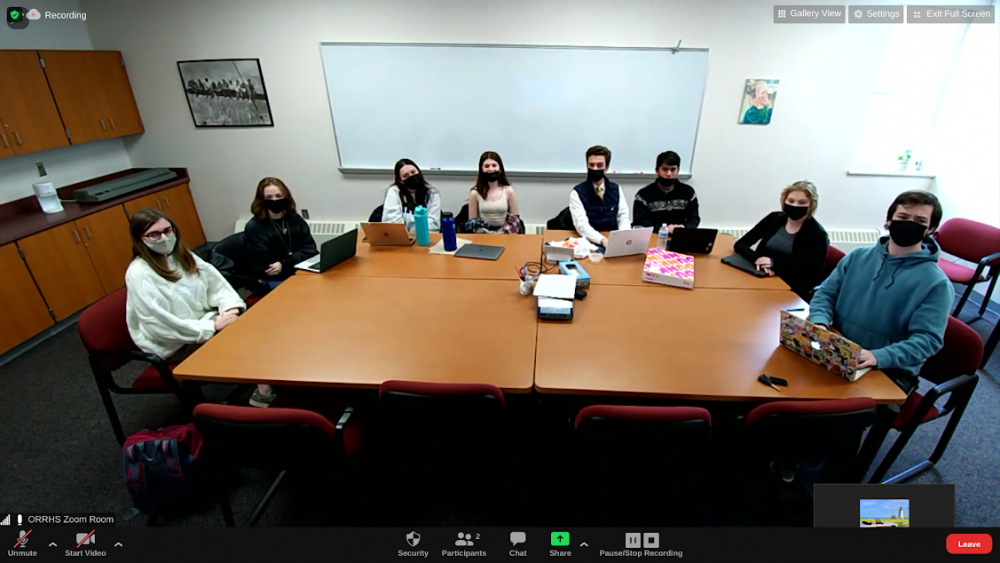 ORR Cultural Club shares their experience of learning about Native American culture
[ad_1]
The Old Rochester Regional High School Cultural Club attended the "Know Your Roots" virtual mini-conference on Feb. 16 which raised awareness of local Native American history and culture.
The conference was organized by Cultural Clubs of America and united local schools. Tabor Academy, Dartmouth, Fairhaven and Nipmuc Regional High School also attended the event.
The mini-conference opened with guest speaker Cora Peirce, a member of the Pocasset Wampanoag Tribe of Massachusetts and Rhode Island and a historical curator.
Students learned about local history from a perspective not often taught in schools. Many high schools do not teach Native American history.
"She was so detail-oriented that I could actually see in my mind every place she was referring to," said Michael Nailor, a board member of the Cultural Clubs of America and a teacher at Old Rochester Regional. "Students discovered landmarks specific to Native Americans in the area, as well as those that have been desecrated by buildings and other structures. Many students had walked past these landmarks without even realizing their importance. "
For example, Nailor said, Isabella Hunter was surprised to discover that a rock bearing a handprint that she had visited at her grandparents' house was actually a Native American sacred stone.
Towards the end of the conference, each school shared their school culture and atmosphere. Although the schools may be located one city apart, they do not share ideas or get to know each other. They are just competing against each other.
Students marveled at Nipmuc High School's "Wellness Week," which culminates in a homework-free weekend each spring, as well as Fairhaven High School's Social Justice class and the incredible architecture that the students enjoyed.
Old Rochester highlighted its "kindness week" and grassroots pep rallies.
And Dartmouth shared 'Dartmouth's Finest', where senior students compete in a talent competition.
It was a great opportunity for the schools to share, connect and learn from each other instead of getting locked into debate teams or sports games.
Eddie Gonet IV, founder of the Cultural Clubs of America and student from the Old Rochester area, was delighted with the success of the event.
"It was great to be able to have in-depth conversations with everyone at different schools," he said. "Awareness and learning about the roots of our community generates a better understanding of each other."
[ad_2]
Source link