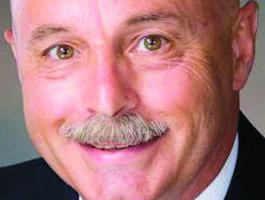 Proposed Columbus Proclamation Sparks Outrage in Geneva's Italian-American Community | New
GENEVA – Tony DiCostanzo readily recognizes that European colonization of the Americas is not without dark moments – from slavery to the loss of indigenous populations.
However, DiCostanzo, president of Geneva Lodge 2397 of the Order of Sons and Daughters of Italy in America, doesn't think it's fair to blame Christopher Columbus, the explorer of Italian descent who, sailing for Spain, is credited with inaugurating European colonization of the Americas.
DiCostanzo is furious that a proclamation expected to be read at Wednesday night's city council meeting expresses this take. However, those who wrote the words say it is misinterpreted.
The proclamation is intended to designate Monday October 11 as Indigenous Peoples Day in the city of Geneva and was drafted by the Community Education for Transformation, which said it was an "independent, non-partisan collaboration of educators, in the broad sense, committed to innovation and inclusive ways of learning, listening and teaching within and through Geneva communities.
Members include academics linked to Hobart and William Smith Colleges, but they are not the only members.
The proclamation states in part that "Whereas the second Monday in October is the federal holiday of Columbus Day in remembrance of the arrival of Christopher Columbus in the Americas in 1492; and whereas the City of Geneva recognizes that this event triggered centuries of violence, exploitation, slavery, acts of genocide and displacement of indigenous peoples across the Americas and more particularly in the territory that today constitutes hui the United States of America; and whereas the City of Geneva recognizes that part of this bloody history happened here on the land where our city is located, in particular when the troops of the Continental Army invaded the region, destroying houses, orchards and fields as part of the Sullivan campaign of 1779; and whereas the City of Geneva recognizes that for too long the history of the United States has been told in a way that suppresses and distorts the histories of the indigenous peoples of the Americas… "
DiCostanzo interprets the resolution as an indictment of Columbus and that such a proclamation would replace Columbus Day, a federal holiday, with Indigenous Peoples Day in Geneva. Columbus Day is the second Monday in October, which this year falls on October 11.
"This is the same nonsense that the Sons and Daughters of Italy and all the other great Italian-American organizations in the country have been fighting against for the past few years," DiCostanzo wrote to his fellow lodge members. "These revisionists, also known as the 'awakened' segment of the population, based most of their so-called 'facts' on information that has been debunked by Italian-American academics, among others, such as simply false. "
Reached Monday, DiCostanzo blamed this effort on "left groups in some higher education institutions." That's where this stuff comes from. It is not from Geneva. It's just a continuation of the attacks on Columbus. It is based on revisionist views and false accusations attributed to Columbus. Columbus had no control over 500 years (of history after his arrival in 1492).
"It's ridiculous. It's crazy."
DiCostanzo, himself a former city councilor, urges lodge members to tell city council "to categorically reject, or at a minimum, submit any consideration of this proclamation."
Ward 5 Councilor Laura Salamendra said she plans to read the proclamation at the request of Community Education for Transformation. The group said critics of the proclamation misinterpreted its intent, and a letter was sent to city council to clarify the focus of the document.
"For many of our diverse population (locally and nationally), Columbus Day is the celebration of a very painful history. Columbus is linked to a "discovery" account that erases Indigenous communities by suggesting that there were no people in North America before the Europeans arrived (how else could it be "discovered"?). In addition, the arrival of Europeans inaugurated efforts to eradicate indigenous cultures. It is neither surprising nor difficult to understand why many communities would find a day to celebrate this historic offensive.
"But it's also important to say that it's not about ignoring or denying that for Italian Americans Columbus Day means something very different. Our proclamation does not in any way nullify the day of Christopher Columbus; it simply suggests that the City of Geneva add local recognition of Indigenous Peoples Day to its already existing recognition of the federal holiday of Columbus Day. It is important that these two recognitions take place on the same day, because the stories are intertwined. "
A group member provided Council with an annotated proclamation that further explains the verbiage.
For example, it takes up the section which reads as follows: "whereas the City of Geneva recognizes that this event triggered centuries of violence, exploitation, slavery, acts of genocide and displacement of indigenous peoples throughout the Americas and in particular in the territory which today constitutes the United States of America… "
"Here you will see that we have intentionally used the word 'insider'," they write. "This does not explicitly blame Columbus (man) for all of these things, but it recognizes that his arrival in what is now the Americas was the start of the persistent attacks on indigenous peoples. It is important to think about how whose day celebrating the arrival of Columbus simultaneously celebrates the outbreak of genocide against part of our community and which different segments of our diverse population will interpret this day differently.
DiCostanzo said it was a local example of a national movement to replace Columbus Day with Indigenous Peoples Day and that such a movement is an affront to many Italian-Americans who believe the explorer is discredited.
"The Italian-American community here and across the country is not opposed to the creation of Indigenous Peoples Day because Native Americans amply deserve this recognition," DiCostanzo wrote to the Council. "However, when there are 365 days on the calendar to pick a day for such recognition, and you decide to publicly insult our Italian-American residents and the more than 20 million Americans of Italian descent in the States – United by removing a holiday, we have come to celebrate as a symbol of all the formidable contributions of Italians and Italian-Americans throughout history in the fields of art, science, music, mathematics , and yes, discovery, then you will surely attract our anger by doing so.