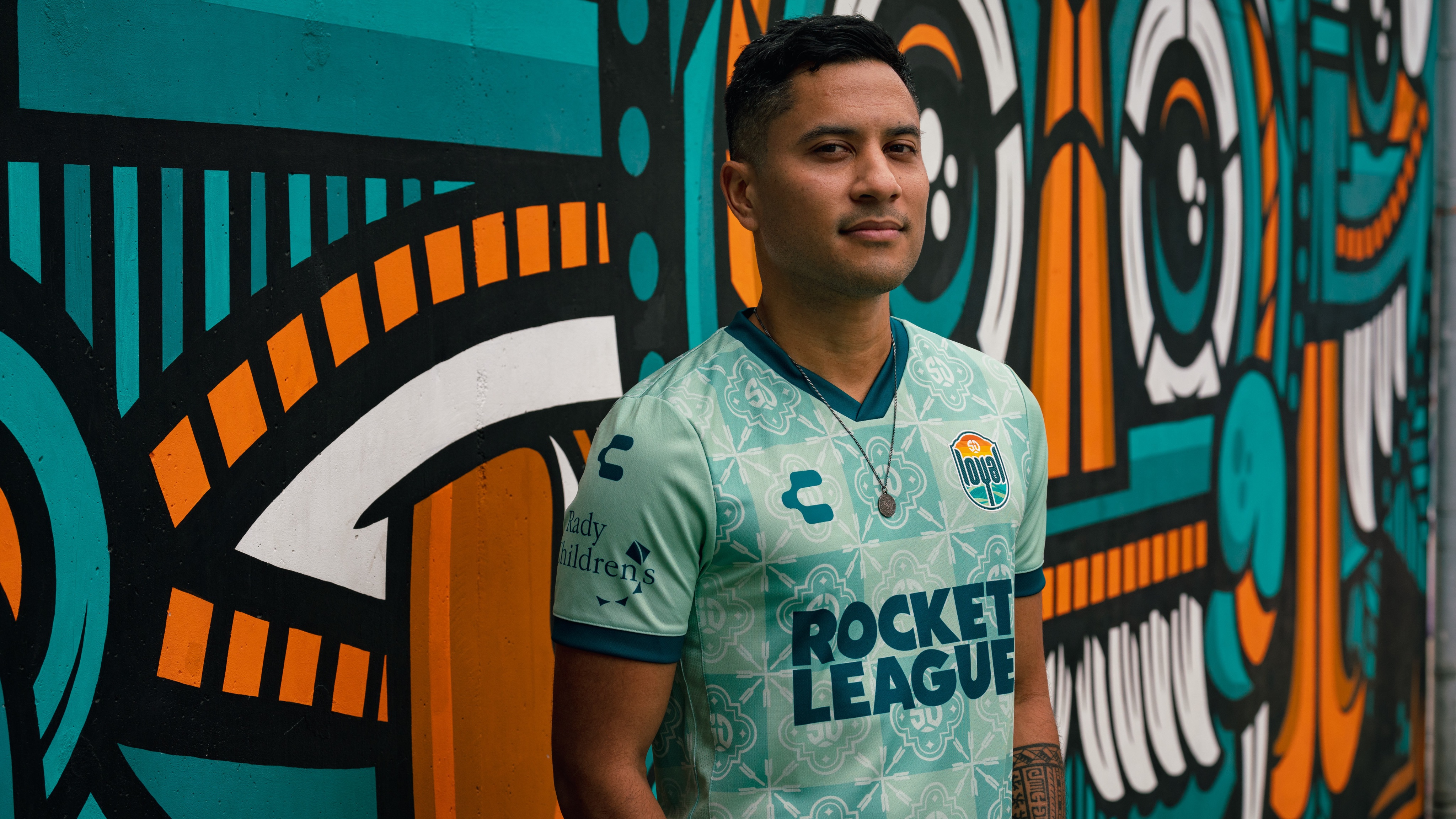 San Diego Loyal Jersey, a tribute to Mexican-American culture
The USL San Diego Loyal team unveiled their third jersey for the 2022 season. Made by Charly Fútbol, ​​the design is striking and, at the same time, a wonderful tribute to Mexican-American culture.
Introducing the "Siempre Leal" kit celebrating Mexican and Mexican American strength, culture and tradition.

DETAILS: https://t.co/15wzNDFssf@CharlyFutbol | #SiempreLeal pic.twitter.com/i3Gl0wnXZH

— San Diego Loyal (@SanDiegoLoyal) June 15, 2022
San Diego Faithful Jersey 2022 | Third set
Named "Siempre Leal"('Always Loyal'), the jersey combines a few pleasant shades of green and brings a nice pattern with the club's initials.
The graphic details are not random. According to the team and the brand, everything is inspired by Talavera's handmade and sustainable traditional Mexican tiles, like those you can see in the fountain in San Diego's Balboa Park.
: Lealtad a nuestra comunidad. Lealtad in San Diego. Este es el nuevo jersey @SanDiegoLoyal.​
Adquiere la tuya en https://t.co/IiAiOHfyUL
​
: True to our community, true to San Diego. Discover the new #SiempreLeal Kit.​
Pick up yours at https://t.co/gzdzuowoUo pic.twitter.com/Z4dJW3Y5Ks
Inside the neck, the jersey bears the motto "True to the Ground", while on the back there is space to showcase the work of the Chicano Federation, a non-profit organization whose mission is "to provide empowerment opportunities to underresourced communities."
By the way, San Diego Loyal's commitment to its community doesn't end there. The club donates 10% of all jersey sales in support of the Chicano Federation.
Proudly presenting our community partner @ChicanoFed10% of all sales of the Siempre Leal kit will benefit the local nonprofit that serves 25,000 San Diegans in need each year.

— San Diego Loyal (@SanDiegoLoyal) June 15, 2022
"The Latino community is an integral part of San Diego County," said Liz Ramirez, CEO of the Chicano Federation of San Diego County. "We are honored to be part of San Diego Loyal's Siempre Leal jersey which showcases the vibrancy of our community and we will give back by donating 10% of sales to our organization."