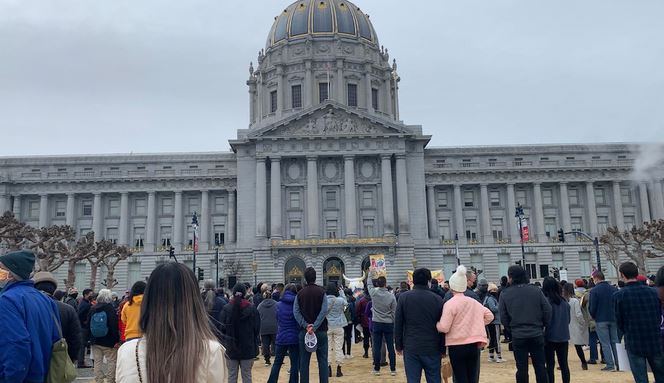 San Francisco apologizes to the Chinese-American community for its racist past – AsAmNews
The San Francisco Board of Supervisors formally apologized this week to the Chinese-American community for acts of institutionalized racism.
According to CNN, Supervisor Matt Haney's resolution acknowledges the "shameful history of structural and systematic racism and discrimination against Chinese immigrants and the Chinese-American community by the City and County of San Francisco (which) goes back more than 150 years old and has touched every aspect. of life, including employment, housing, education and culture.
The HuffPost reports that between 1873 and 1883, city leaders passed a dozen anti-Chinese laws designed to discriminate against Chinese laundries. A riot in 1887 damaged 20 Chinese-owned laundries and left four dead. In 1890, a law prohibited Chinese immigrants from living in the city.
Haney credited three Bay Area students with inspiring the law, the San Francisco Chronicle reported.
"The Chinese community has deep roots in San Francisco," said Dennis Casey Wu, one of three students at Lowell High School. "San Francisco apologizing for historic wrongdoing sets the stage for progress in addressing the critical issues of discrimination and racism facing America today."
Haney also credited UC Berkeley junior Drew Min and Stanford University sophomore George Tilton-Low.
The resolution coincides with the Lunar New Year and follows a two-year rise in anti-Asian hatred across the country.
San Francisco is the fourth Californian city to apologize to the Chinese-American community. Los Angeles, San José and Antioch are the others.
AsAmNews has Asian America at its heart. We are an all-volunteer effort made up of dedicated staff and interns. Check out our new Instagram account. Go to our Twitter feed and the Facebook page for more content. Please consider doing an internship, joining our team, submitting a story or making a contribution.