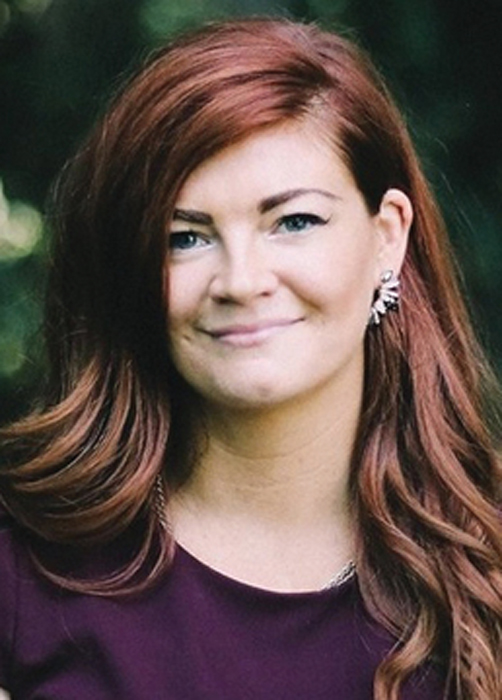 Shelter in place? | Richmond Free Press
[ad_1]
As temperatures dipped into the 30s this week as expected, a reluctant town hall at the last minute reluctantly opened two overnight shelters – one for 50 single men and one for 50 single women, but none for those with children.
Mayor Levar M. Stoney and his administration have quietly emailed notices to some homeless groups about the opening, but have refused to release any public statements in an apparent attempt to reduce demand — at the following the scenario of the tropical storm of September 30 when only 12 homeless managed to find the unexpected shelter of the city to get out of the heavy downpour.
As was the case on September 30, most people who needed a warm place never heard of it, according to a homeless advocacy organization, which denounced the fact that the city waited until at 6 p.m. to announce that both shelters had opened an hour earlier.
United Nations Church Shelters, 214 Cowardin Ave. in South Side, and Linwood Robinson Senior Center, 700 N. 26th St. in Church Hill, were scheduled to operate from 5 p.m. to 7 a.m. until Friday morning when nighttime temperatures are expected to rise.
Shelter operations were hastily commissioned. They weren't on city plans despite forecasts that triggered a city council policy requiring shelters to operate when temperatures and/or the wind chill factor were expected to drop to 40 degrees or less.
Just last week, Sherill Hampton, director of housing and community development, testified before a city council committee that the first cold weather shelter could open was November 15.
The committee chair, Fifth Ward Councilwoman Stephanie A. Lynch, called the city's inability to open a shelter at a time when evictions are skyrocketing and growing numbers of families are seeing their lights and their heating disconnected "failure".
In the end, Ms Hampton failed to tell the education and social care committee on October 13 that she and her staff had not contacted the chosen provider, Commonwealth Catholic Charities, who knew nothing about it. an opening on November 15 and had no agreement with the city to operate only 60 beds, instead of the 150 beds that the CCC was prepared to provide.
The CCC released a candid statement the following day exposing the failure of Ms Hampton and her staff to discuss shelter plans and noting that the November 15 date was unrealistic.
The Stoney administration is no longer responding to queries from the Free Press, but the Free Press has learned that it took intense lobbying to get Lincoln Saunders, the city's chief executive and mayor's right-hand man, to acknowledge that people could to die and that shelter was essential.
Rhonda Sneed, who leads an army of volunteers under the Blessing Warriors banner to feed and clothe the homeless, posted a screed on Facebook harshly criticizing the administration for doing too little to ensure there was a adequate shelter and that those in need knew it was available.
"I kicked, cried, screamed, swore, threw stuff and more in 24 hours," Ms Sneed wrote.
She said at 3 a.m. Wednesday she saw people sitting at bus stops waiting for GRTC service to resume. An hour later, she wrote, "I saw people in wheelchairs shaking, curled up in frozen fetal positions with no blankets, people walking aimlessly without understanding the dangers of this temperature drop. I am literally at my wit's end. »
Ms Sneed said one woman cried 'when we draped a blanket over her and handed her an already warm hat, gloves and hand warmers'. She said the woman told her "I'm so cold I thought I was going to die."
Ms Sneed wrote that she had seen no evidence that the homeless task force the Stoney administration has boasted of is doing outreach to those in need of shelter.
She said she refuses to remain silent about the wrongs she feels the city is doing against the most vulnerable. "I'm not shaming the city," she wrote, "the city is shaming itself."
In his opinion, the opening of the shelter "was done to distract from the current mess that city officials have created."
Ms. Lynch, a social worker by profession, summed up the problem: "We are failing in our moral obligation" to the city's most vulnerable residents.
At her committee and in a separate committee meeting this week, she expressed frustration that the mayor and his council colleagues ignored the current needs for the $77 million investment in construction and renovation of community centers.
"I wish I had a $20 million community center in my district that I could give up," she said.
Ms Lynch has expressed concern about the potential explosion of homelessness among families who have fallen far behind in paying rent and utility bills which she sees as only increasing demand for housing .
Hana Mills, who lives down the street with her fiancé, told public radio VPM there was nowhere to turn.
"It's been freezing cold lately," Ms Mills said. "They just want to shove us under the rug and pretend we don't exist. But we do. And there are so many of us.
[ad_2]
Source link