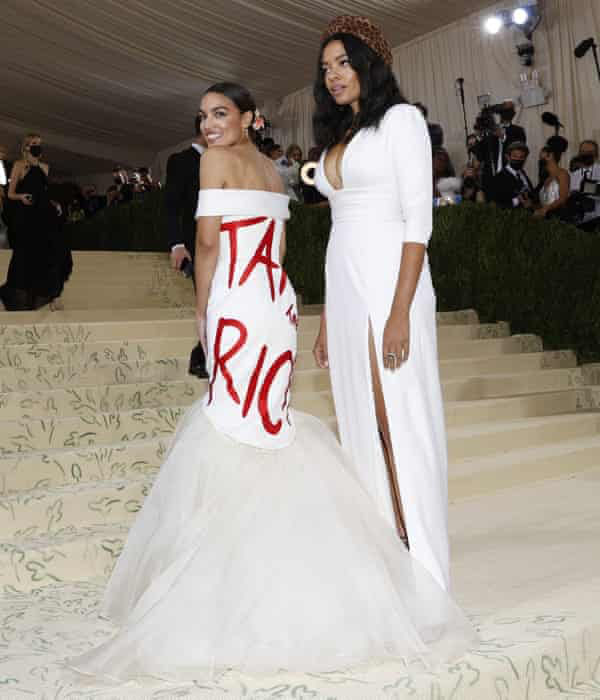 The Met Gala and American Culture
If one needed to find another description for the Met Gala, it could well be called the Fashion Olympics. The annual fashion-themed fundraiser tests creativity and pays homage to fashion as an art.
I imagine, for designers who dress celebrities, the prep takes months. The pressure to create something that would dominate the headlines and serve as a marker for cultural and social debate seems intense, to put it mildly.
This year's theme was In America: A Fashion Lexicon, but it felt more like a dreaded catwalk that many barely made an effort to do.
Given the theme, one would have expected a prominence of American designers and general allusions to a culture synonymous with America and its values. But what is American culture? Is it the stained global image of the Trump administration that has yet to fade? Is it guns, capitalism and a ruthless health care system? I had a hard time associating anything with this and maybe it could also be a reminder of how much culture has changed over time to accommodate people of diverse backgrounds.
Sure, there's the Super Bowl and the epic July 4th, Thanksgiving, and Halloween celebrations, but they're all built or supported by capitalism. I guess cowboy culture and southern aesthetics are other cultural perspectives to consider. But neither of them covers the whole country.
As I was thinking about designers, especially heritage designers, even they seemed far away and few in number. Ralph Lauren is always the name that comes to mind first and while there may be different labels based in America and finding one might seem easy, if you look closely they mostly tend to have their roots. elsewhere, which influences the overall aesthetic and brand to some extent. .
Perhaps the celebrities at the Met Gala did not want to ignore the theme by opting for predominantly European designers. Maybe the designers delivered their own brand because they too felt conflicted when it came to reconstructing American culture. If you ask me, this year has felt like a subtle manifestation, highlighting hot topics.
Between American politician Alexandria Ocasio-Cortez in a white dress with the words "Tax the Rich" painted on the back and Lewis Hamilton buying a table of tickets for black designers just so they can get some much needed exposure, we felt like more people were interested in just protesting anything that seemed unfair in American culture.