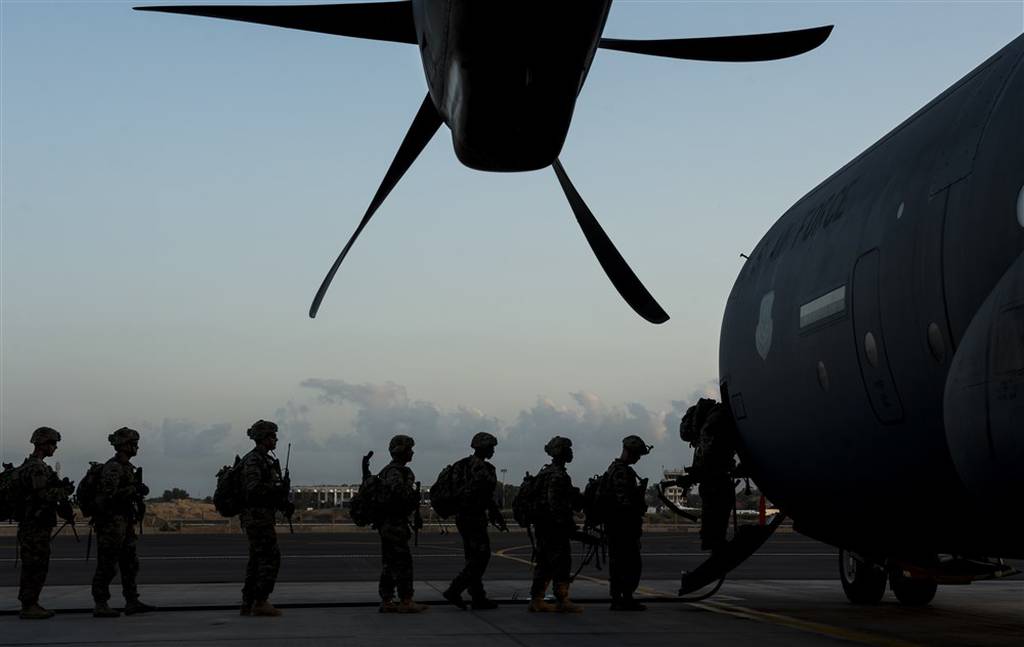 US troops sent to protect US embassy in South Sudan
About 40 US servicemen have been rushed to the US Embassy in Juba, South Sudan, as the country is on the brink of yet another civil war.
The troops will beef up security at the embassy and help non-emergency personnel to leave, said Samantha Reho, spokesperson for US Africa Command.
"This contingent brought several vehicles just to protect the embassy," Reho said. She declined to provide information on military service or the units from which troops come, citing operational security concerns.
"We are not discussing the specific forces involved or the specific capabilities available to the Crisis Response Force," she said. "What I can say is that the CRF is a flexible and ready force that has all the tools it needs to respond to any crisis in AFRICOM's area of ​​responsibility."
Hundreds of people were reportedly killed as fighting resumed between rival factions loyal to South Sudan's president and vice-president. The two leaders concluded a temporary truce on Monday.
In response to the ongoing violence, the State Department ordered non-urgent staff to leave the United States Embassy in Juba on Sunday. All U.S. citizens in South Sudan have been urged to take precautions to enhance their personal safety as the embassy's ability to provide emergency services to Americans is severely limited, the department spokesperson said on Sunday. of State, John Kirby.
In 2013, the Marine Corps added a detachment of security guards to the embassy in South Sudan. The Marines guard embassy access points and protect classified documents. They are also equipped with weapons and non-lethal tools to deal with emergencies or security breaches in embassies.
This is not the first time that the United States has had to send troops to Juba. In January 2014, Marines from the Special Task Force Marine Air Ground — Crisis Response — Africa assisted in the evacuation of embassy staff.
The Marines used MV-22B Osprey and KC-130s to travel nearly 4,200 miles from their base in Morón, Spain, to Juba, successfully evacuating more than 20 Embassy personnel.