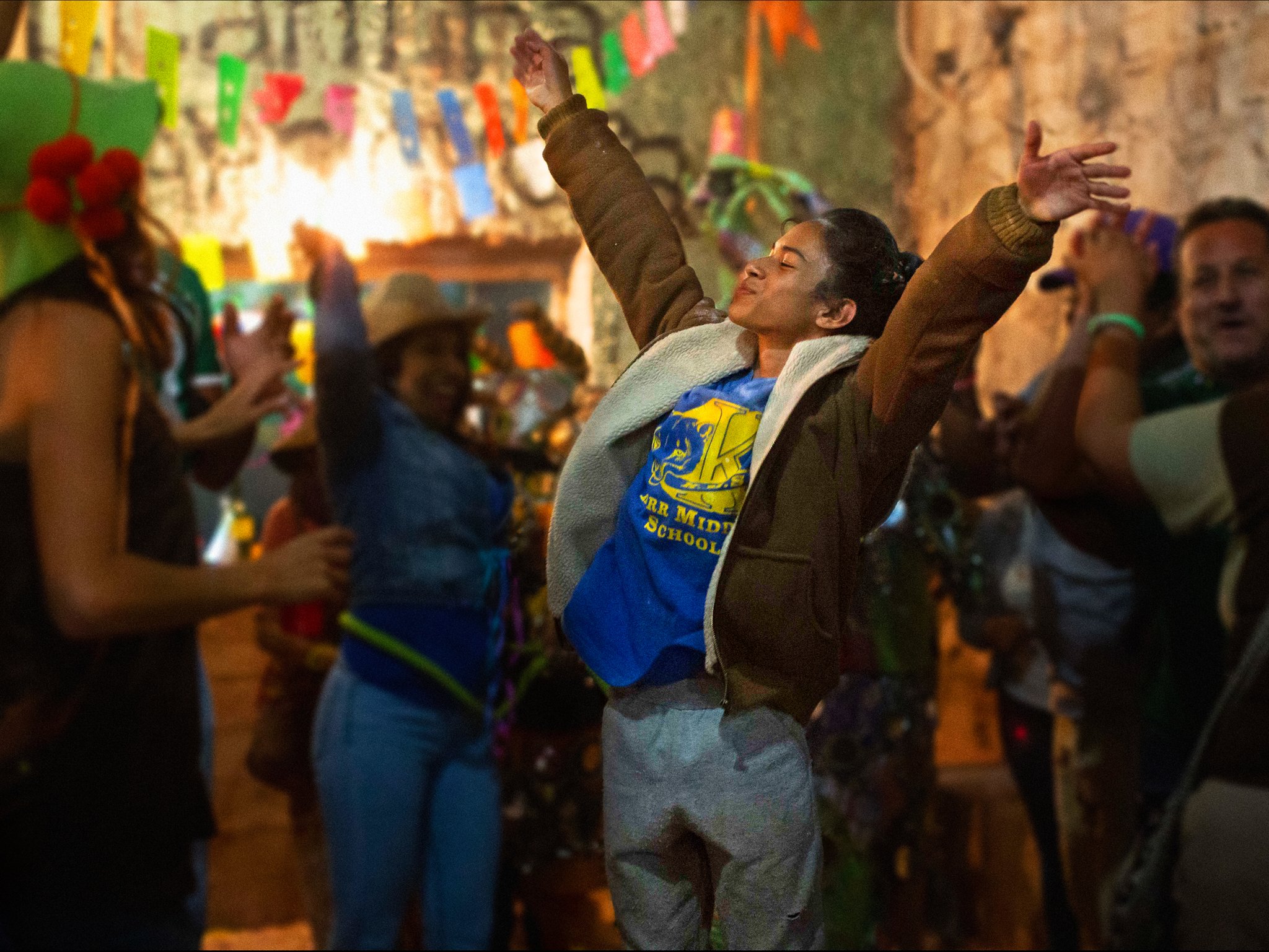 Viva Festival: the celebration of Spanish and Latin American culture returns to Manchester's arts hall
[ad_1]
The popular festival is now in its 28th year and is returning to pre-Covid normality with in-person screenings and director visits
Movie buffs are in for a treat as a popular celebration of Spanish and Latin American cinema and culture returns to Manchester for an incredible 28th time.
LiveFestival takes place at the arts center RESIDENCE in the city and the full program has now been announced.
This year's event took a big step back to pre-Covid normalcy as it returned to its spring slot in the calendar and once again became an all-in-person event with guest directors doing Q&As and talks. special events.
Here are five shows on the packed line-up that you won't want to miss.
A scene from Explota explota, which opens the festival
Explota explota (My heart goes boom)
The festival explodes with its opening session Explota explota (My Heart Goes Boom) on Friday 18 March.
The feel-good musical romantic comedy told through the greatest hits of 1970s Italian superstar Raffaella Carrà is the directorial debut of Uruguayan filmmaker Nacho Álvarez.
Starring Ingrid García Jonsson and Verónica Echegui, the film tells the story of young glamorous dancer Maria as she seeks love and fame against the backdrop of Franco-era Spain.
Álvarez will present the opening night screening and participate in a Q&A after the March 19 screening.
Maixabel
Among the list of distinguished guests for the 2022 edition of Viva is Spanish film star Icíar Bollaín, who will present his award-winning new film Maixabel on March 23.
Based on real events, it tells the story of a woman whose husband is killed by the Basque separatist group ETA to receive a request from one of the assassins to meet him in prison 11 years later.
Maixabel won two prestigious awards at the 2021 San Sebastian Film Festival, including Best Basque Film, and received 14 nominations for the 2022 Goya Awards.
It's not the only Viva film to shine a light on stories from the Basque country either, with director Manu Gómez's personal coming-of-age story Érase una vez en Euskadi (Once upon a time in Euskadi ), based on his childhood in the 1980s, also on the program.
Clara Sola
Viva also has a reputation for championing new and emerging talent and this year's line-up features 11 directorial debuts.
They include Clara Sola, a fascinating portrayal of a woman's belated sexual awakening with mystical powers in rural Costa Rica.
Directed by Nathalie Álvarez Mesén, it will have a special preview before its next UK release.
Amparo
Another filmmaker showcasing his talent for the first time at Viva is Colombian director Simón Mesa Soto with his semi-autobiographical work Amparo.
The film tells the harrowing story of a mother's race against time to save her son from being sent to fight in a war zone.
Karnawal
A story of Argentinian initiation, Karnawal is director Félix Juan Pablo's first time behind the camera.
Starring the notorious and sinister Chilean actor Alfredo Castro, the film is set during carnival and follows a rebellious teenager who is good at dancing the malambo.
What else is going on at the festival?
Other Viva events include the return of Café Cervantes' free Spanish date and the Language Lab, a study session tailored for adult Spanish language learners and film buffs that will accompany a screening of La Vida. era eso.
There will also be short introductions to most of the films, presented by the festival team and other local film experts and five specially selected short films will precede some of the feature films.
New for this year will be recorded festival guest extras available on Homescreen, HOME's new online culture platform.
What have we said about the festival?
HOME Film Manager Rachel Hayward said: "We are delighted to once again welcome filmmakers to present their work in person to live audiences.
"Long live! has always given our audiences the chance to get away from it all and celebrate different places and cultures across Spain and Spanish-speaking Latin America, and I think we all need that "film vacation" right now.
"From our cinema screens in Manchester, audiences can travel to 1970s Madrid (Explota explota), discover the atmospheric reaches of Argentina and Bolivia (Karnawal), visit a remote coffee plantation in Antioquia, Colombia (La Roya), strolling through modern Seville. (Nueve Sevillas), and beyond! ¡Disfrutad el festival!"
How can I get tickets?
Tickets will go on sale to HOME Friends on Friday February 18, to HOME Members on Saturday February 19 and to the general public on Monday February 21.
[ad_2]
Source link